Captain's Corner
Tournament Season and Taking Disabled Veterans Fishing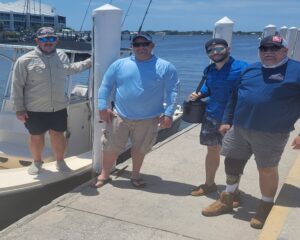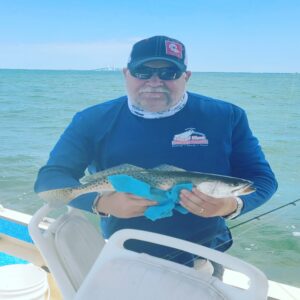 It's that time of year when the Fishing tournaments begin in full swing. My favorite tournament is The Crosswait Memorial Fishing Tournament. This is one of the events that I have fished in past years and I continue to participate in taking disabled veterans fishing as part of several local and National veterans programs.
I will never forget years ago when my mother Lucinda McCartney and I along with Carol and Sam Kimble fished this tournament as the first mother son team. We did not place in the tournament but we did win the best dressed team. Wouldn't you know it that Sam has made a lifelong career fishing these waters as a fishing guide (Legend Fishing Charters). I made it my second career and am coming up on my seventh year.
Yesterday I took an Army Veteran and his family out as part of this event. This is one of my many donation trips during the year. The least we can do for the service of these men and women that served our country. Looking forward to future trips with Veterans for years to come. Lookin forward to many more years participating in one way or another in this and other tournaments.
---
‹ Back